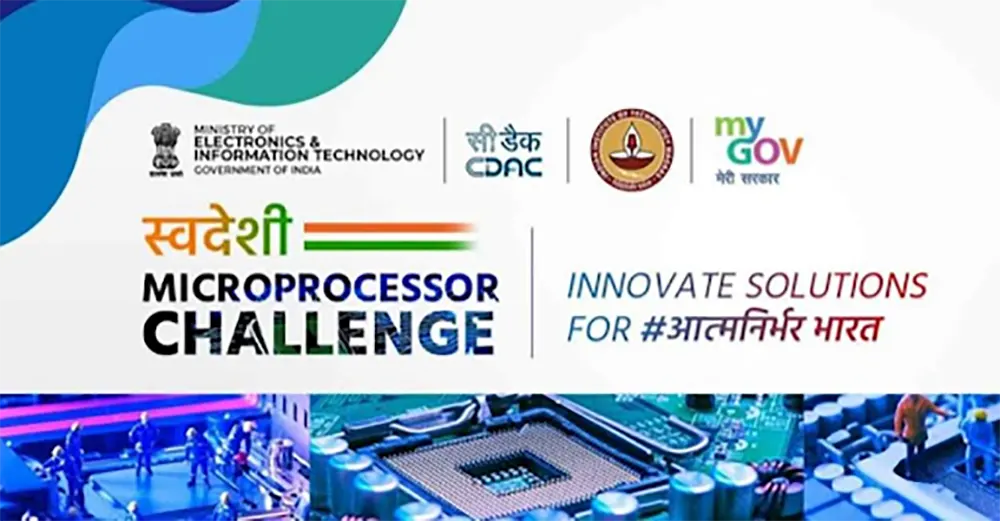 01 Mar

SWADESHI MICROPROCESSOR CHALLENGE

In 2020, the Indian Ministry of Electronics and Information Technology (MeitY) launched the "Swadeshi Microprocessor Challenge" to boost the country's technology-led innovation ecosystem and keep it at the forefront of digital adoption. The challenge required participants to work with Swadeshi Processor IPs and come up with cost-effective solutions for societal needs. Over 10,000 members from 6,170 teams, including 500 start-ups, competed in the early stages of the challenge by submitting an online quiz, abstract, and detailed proposal. The top 30 teams were given additional financial and technical support to improve their hardware prototypes and present their solutions to the jury during MeitY's Azadi Ka Amrit Mahotsav.

Our team was among the top 30 finalists in the Swadeshi Microprocessor Challenge, and we proposed one of the best Automatic Tracking Systems for a Concentrated Reflector at a low cost. We developed a specially designed PCB that seamlessly mounted to the Vega Development Board, which included several features like external ADCs, onboard motor current monitoring, Wifi, Bluetooth, and more. Additionally, we created a custom Windows GUI and Mobile Application to remotely control the tracking system via wifi and Bluetooth low energy. Our team delivered exceptional results within the given time frame, and it was a fantastic experience for us. We are grateful for the opportunity provided by MeitY, and we thank every member of our team for their unwavering effort and dedication to completing this project. Congratulations to all of the winners and everyone who was part of this wonderful competition!